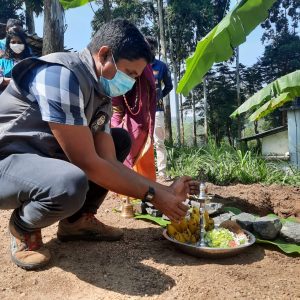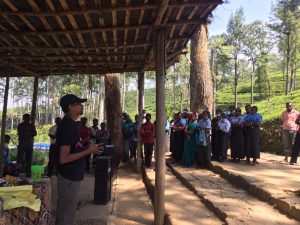 ADRA Sri Lanka kickstarted activities of its brand new WASH-TE project with a foundation stone laying ceremony for the improved gravity-fed water system on 07th of April at the Minna division of the Strathspey estate. Representatives from ADRA, the estate management, and the community were present at the event.
The project is funded by the Embassy of Japan and will be implemented from April 2021 to April 2022. It intends to establish a sustainable water management system within the community in order to provide safe and clean drinking water to its residents. ADRA will construct a gravity-fed water system that will be managed by a community-based organization (CBOs) which will also be formed through the project.
Additionally, the project focuses on improving hygiene and sanitation within the community and will contribute towards strengthening civil society structures such as CBOs. The project will carry out training on personal hygiene and environmental sanitation and will raise awareness regarding the prevailing negative hygiene practices through campaigns to improve the overall health condition of the community and promote better living.